Podcast: Arizona Cardinals LB Victor Dimukeje on Hosting a Youth Football Camp in His Hometown
Arizona Cardinals linebacker Victor Dimukeje, Atlanta Falcons offensive lineman Joshua Miles, and Pittsburgh Steelers linebacker Quincy Roche are teaming up to host a free football camp for boys and girls ages 7-13 in the Baltimore area.
The 1st annual Charm City Youth Football Skillz Camp will be held June 17 at New Town High School in Owings Mills, Maryland.
Click here to register for the free camp.
Dimukeje, Miles, and Roche all grew up in the Baltimore area. High School Football America's Jeff Fisher talked with Dimukeje, who played his high school football at Baltimore's Boys Latin School of Baltimore, about hosting the camp with three friends and giving back to his home city.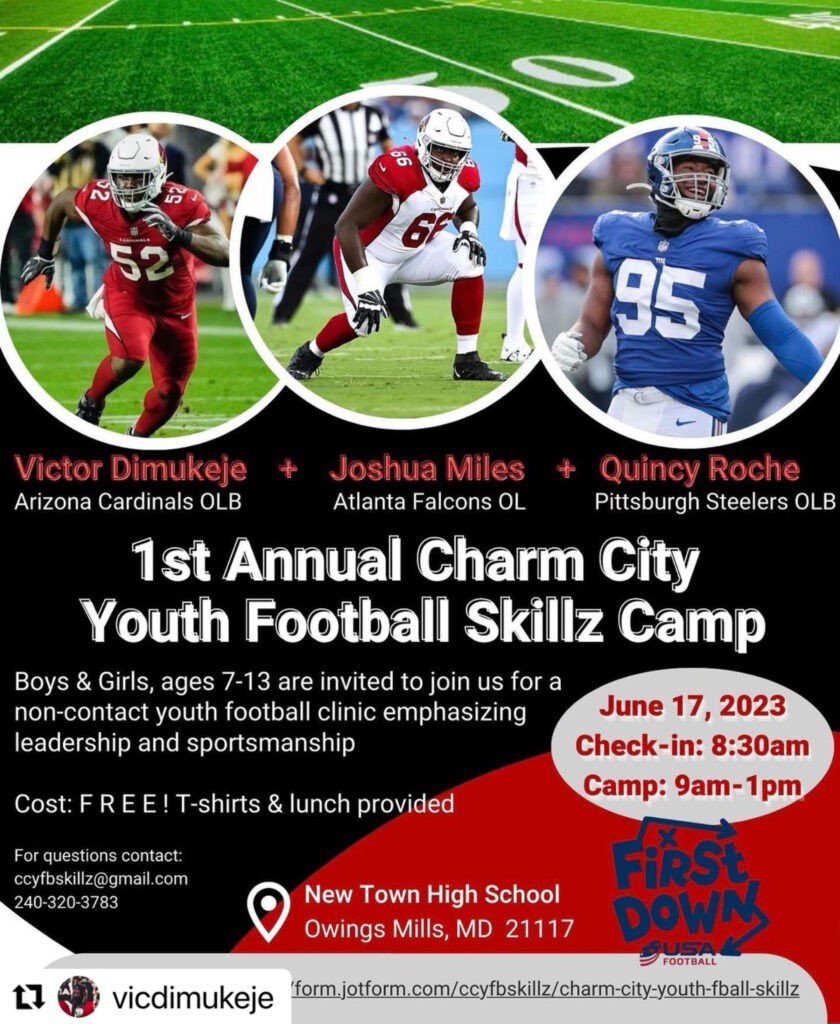 Tags
Youth Football
NFL Players and Legends