Kids take longer to cool down during activity than adults. That's why hydration is important.
It's not just about how your child hydrates during a game — hydrating before and after play is just as key. To properly hydrate, have your child drink 16–24 ounces of water before activity, then have them consume an electrolyte-packed sports drink or water every 15–20 minutes throughout play. A post-activity snack of chocolate milk can help replenish lost nutrients.
Symptoms of dehydration include feeling faint, intense thirst, headaches, nausea, and breathing faster and deeper than normal.
Symptoms of Dehydration and How to Treat Them
Symptoms
Becoming lightheaded or fainting during exercise.
Treatment
Lay your child down in a shaded area and raise their legs – this helps blood get back to the heart.
Symptoms
Feeling hot, tired, weak or dizzy while sweating profusely.
Treatment
Remove your child from activity and get them to a shaded, cool area. Lay them on the ground and raise their legs about 12 inches. Replenish lost fluids and use ice-wrapped towels to help them cool down.
Symptoms
Painful and localized cramps, usually visible; muscles feel hard.
Treatment
Re-hydrate with water and sports drinks. Use light stretching and ice massages on the cramped muscle to relieve cramping.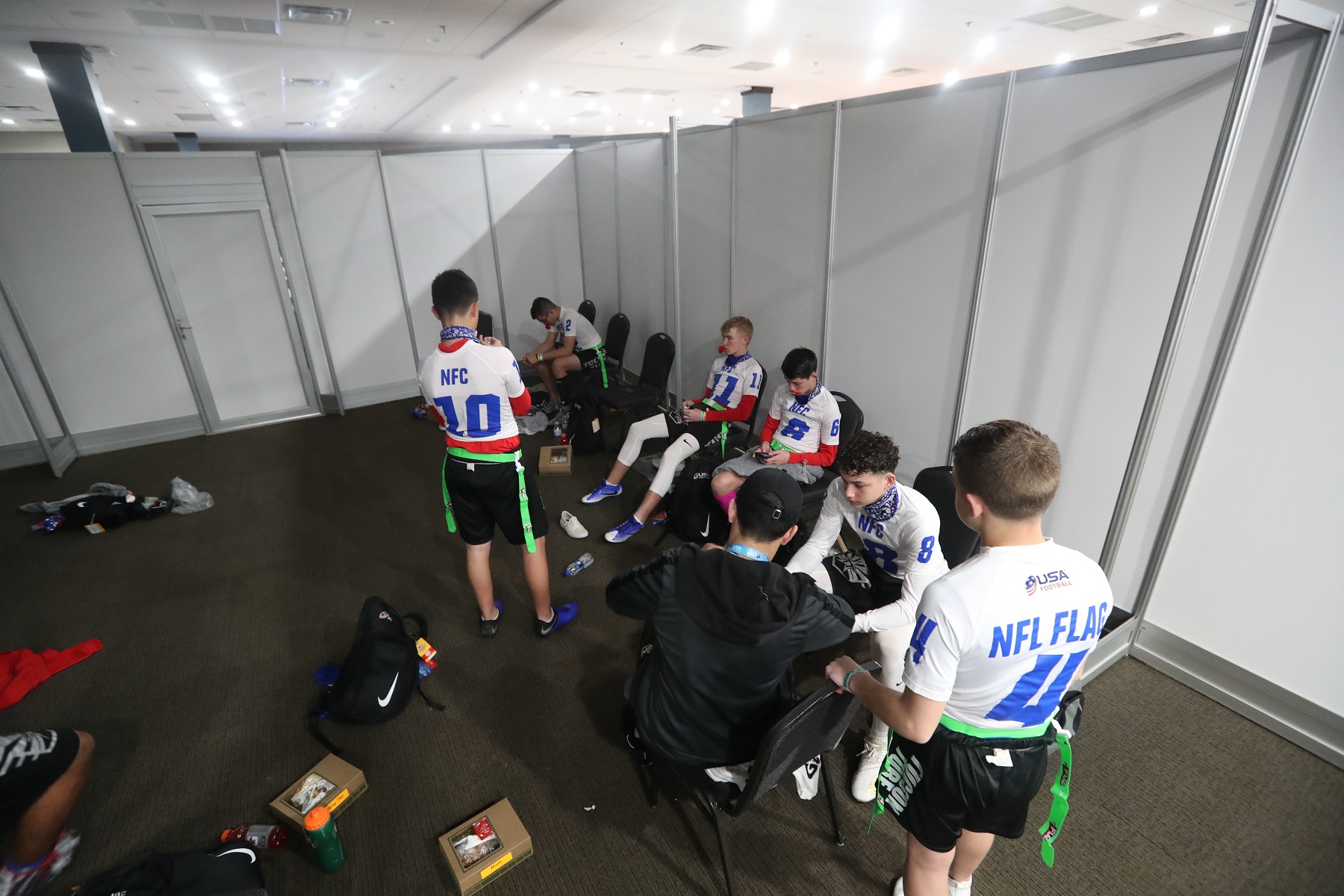 How to Stay Hydrated
Keep an eye out for these symptoms:
Feeling faint
Headache
Fever
Intense thirst
Not urinating for many hours
Nausea
Vomiting
Breathing faster or deeper than normal
Skin numbness or tingling
Muscle spasms
Extreme tiredness
Let your kids know that hydration is important. Help keep your child hydrated — get them in the habit of drinking fluids every 20 minutes during activity and after it ends.
It's best practice to drink 16–24 fluid ounces of water 10–15 minutes before activity. During activity, hydrate with an electrolyte-packed sports drink or water every 15–20 minutes throughout play. After play wraps up, have your child drink chocolate milk to help replenish nutrients lost during exercise.