The Don Shula NFL High School Coach of the Year Award recognizes the best in coaching at the high school level.
Every year, each of the 32 NFL clubs nominates a high school coach for the Don Shula NFL Coach of the Year Award, named after Pro Football Hall of Famer Don Shula, the winningest coach in NFL history.
The nominated coaches are judged based on areas that Coach Shula excelled at the most during his career — character, integrity, leadership, dedication to the community, commitment to player health and safety and on-field success.
This season, the NFL will recognize two winners, one from each conference. The AFC and NFC award winners will be announced in the week prior to the Pro Bowl Games.
The two winners will be invited to the Pro Bowl Games in Las Vegas. The coaches will receive VIP access and accommodations to attend the Pro Bowl Games practices throughout the week, on-field access at the Pro Bowl Games, and a chance to interact and engage with various members of the football community. The winners will also be recognized and walk the red carpet at the 12th annual NFL Honors on February 9.
The NFL Foundation and Nike have teamed up to provide the two winners a $15,000 award to their high school football programs and a $10,000 cash award. The other 30 club nominees will all receive a $1,000 cash award. They will also attend Super Bowl LVII in Arizona as special guests of the NFL.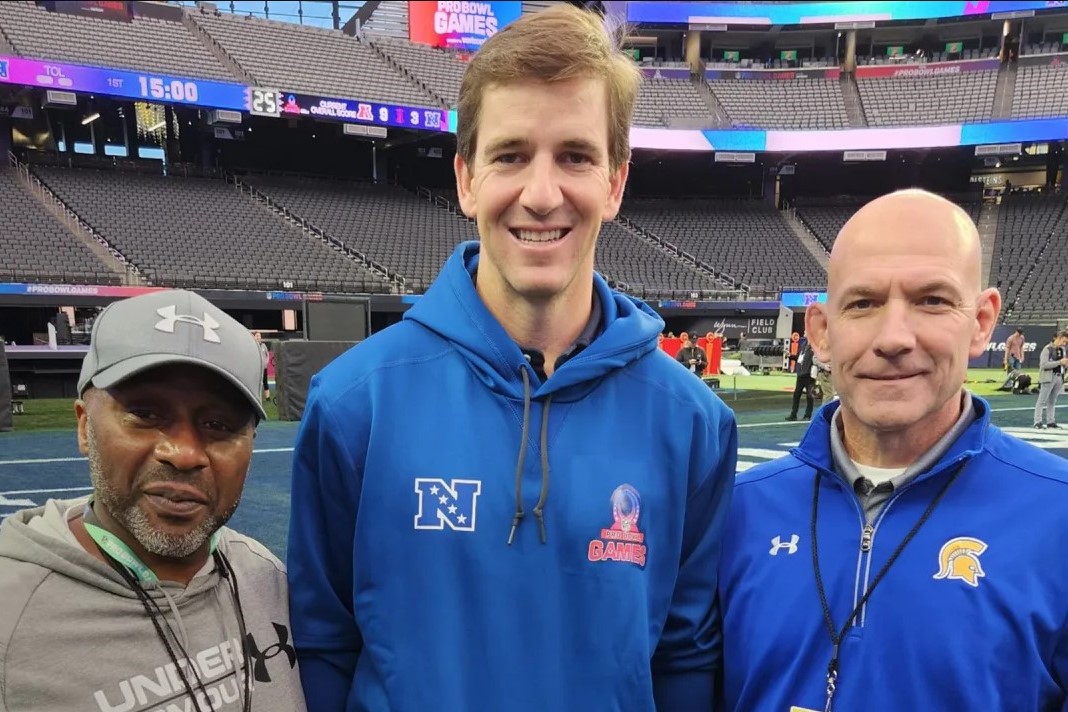 2022 Nominees
Here are the Don Shula NFL High School Coach of the Year Award nominees for all 32 clubs. 
AFC
Baltimore Ravens - Kyle Schmitt, Archbishop Spalding High School
Buffalo Bills - Steve McDuffie, Bennett High School
Cincinnati Bengals - Andre Parker, Princeton High School
Cleveland Browns - Chuck Kyle, St. Ignatius High School
Denver Broncos - Blair Hubbard, Broomfield High School
Houston Texans - Wade Miller, Uvalde High School
Indianapolis Colts - Eric Moore, Center Grove High School
Jacksonville Jaguars - Robert Shields, Baldwin Middle-Senior High School
Kansas City Chiefs - Bryan DeLong, Center High School
Las Vegas Raiders - Brent Lewis, Moapa Valley High School
Los Angeles Chargers - Joe Torres, King/Drew Magnet High School
Miami Dolphins - Jube Joseph, Miami Central High School
New England Patriots - John Rafferty, Wakefield Memorial High School
New York Jets - Clive Harding, Boys and Girls High School (AFC Winner)
Pittsburgh Steelers - Jon LeDonne, Pine-Richland High School
Tennessee Titans - Lamar Brown, West High School
NFC
Arizona Cardinals - Chris McDonald, Basha High School
Atlanta Falcons - Tony Lotti, Apalachee High School
Carolina Panthers - Jimmy Teague, Reidsville High School
Chicago Bears - Ken Leonard, Sacred Heart-Griffin High School
Dallas Cowboys - Chad Cole, Reedy High School
Detroit Lions - Tyrone Spencer, Detroit Martin Luther King Jr. High School
Green Bay Packers - Andrew Selgrad, Columbus High School
Los Angeles Rams - Stephen Barbee, Long Beach Poly High School
Minnesota Vikings - Chris Mensen, Simley High School
New Orleans Saints - Marcus Scott, Destrehan High School
New York Giants - Matt Gallagher, Maine-Endwell High School (NFC Winner)
Philadelphia Eagles - Mike St. Clair, Bayard Rustin High School
San Francisco 49ers - Phil Ferrigno, Abraham Lincoln High School
Seattle Seahawks - Jason Ronquillo, Yelm High School
Tampa Bay Buccaneers - Mark Buchanan, Indian Rocks Christian School
Washington Commanders - Larry Choates, John R. Lewis High School
The Don Shula NFL High School Coach of the Year Award was established in 2010.
The 2022 award winner is selected by a panel of distinguished individuals:
Tony Dungy, Pro Football Hall of Fame head coach and current NBC analyst 
Scott Hallenbeck, Executive Director of USA Football 
Peyton Manning, Pro Football Hall of Fame quarterback and current ESPN contributor 
Roman Oben, Super Bowl XXXVII champion and NFL Vice President of Football Development 
Scott Pioli, NFL analyst and former front-office executive
Michael Robinson, NFL Legend and NFL Network analyst 
Dave Shula, NFL Legend, former NFL head coach and son of the late Coach Shula
Bobby Taylor, NFL Legend and NFL Strategic Advisor for Football Operations
Aaron Thomas, Aplington-Parkersburg High School Principal and son of Ed Thomas, the school's late football coach
Previous winners of the Don Shula Award include:
2010 - Ray Seals, Madison (TX) - Nominated by the Houston Texans
2011 - John McKissick, Summerville (SC) - Nominated by the Carolina Panthers
2012 - Steve Specht, St. Xavier (OH) - Nominated by the Seattle Seahawks
2013 - Mike Grant, Eden Prairie (MN) - Nominated by the Minnesota Vikings
2014 - Bruce Larson, Somerset (WI) - Nominated by the Green Bay Packers
2015 - Michael Burnett, Tuscarora (VA) - Nominated by the Washington Commanders
2016 - Randy Allen, Highland Park (TX) - Nominated by the Dallas Cowboys
2017 - Robert Garrett, Crenshaw (CA) - Nominated by the Los Angeles Chargers
2018 - Gabe Infante, St. Joseph's (PA) - Nominated by the Philadelphia Eagles
2019 - Matt Land, Dalton (GA) - Nominated by the Atlanta Falcons
2020 - Derrick Avery, Booker T. Washington (GA) - Nominated by the Atlanta Falcons
2021 - Bob Palko, Mt. Lebanon (PA) - Nominated by the Pittsburgh Steelers
2022 - Matt Gallagher, Maine-Endwell (NY) - Nominated by the New York Giants and Clive Harding, Boys and Girls (NY) - Nominated by the New York Jets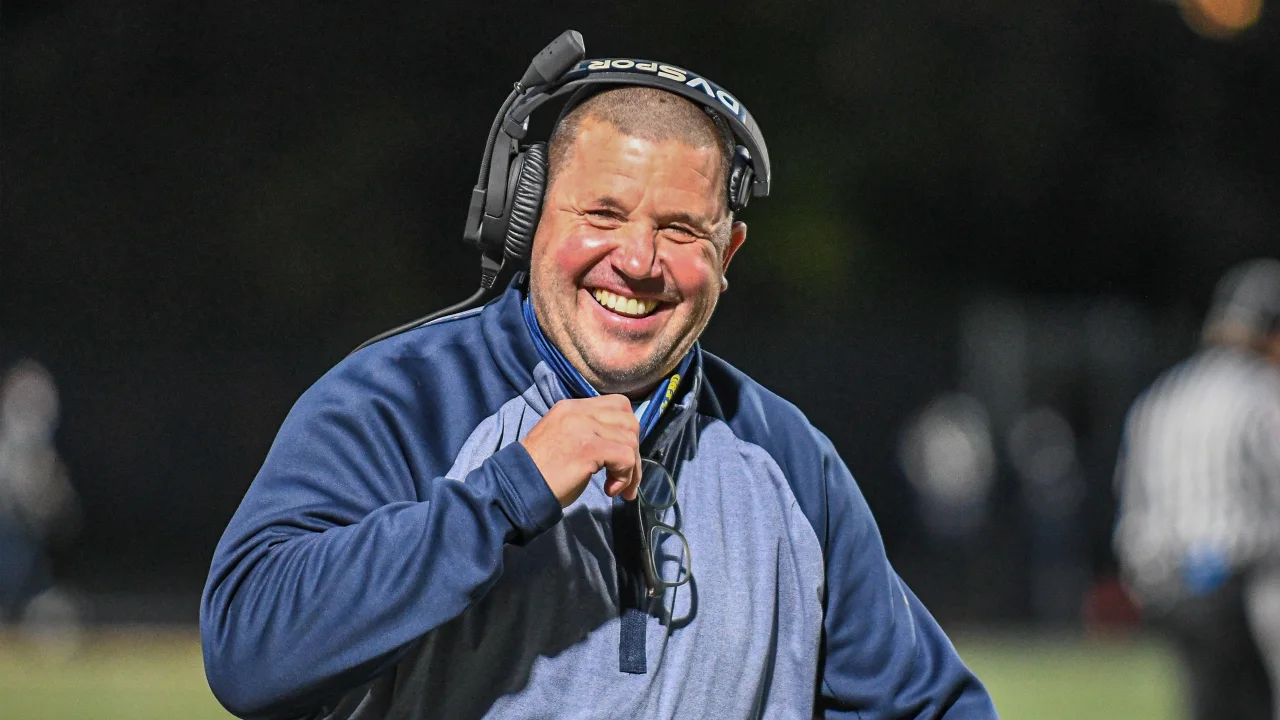 "High school football coaches serve as leaders and role models dedicated to shaping the lives of young high school players both on and off the field. This group represents the very best from across the country every year."
ROMAN OBENNFL Vice President, Football Development