Equipment All Players Should Have
Football
Gloves
Mouth guard
Water bottle
Athletic bag
Socks
Cleats
Tackle Football Equipment
Helmet
Chin strap
7-piece pad set
Shoulder pads
Clear helmet visor (optional)
Belt
Eye black
Integrated football pants
Padded girdle
Padded performance shirt
Practice jersey
Wrist coach for plays (if required)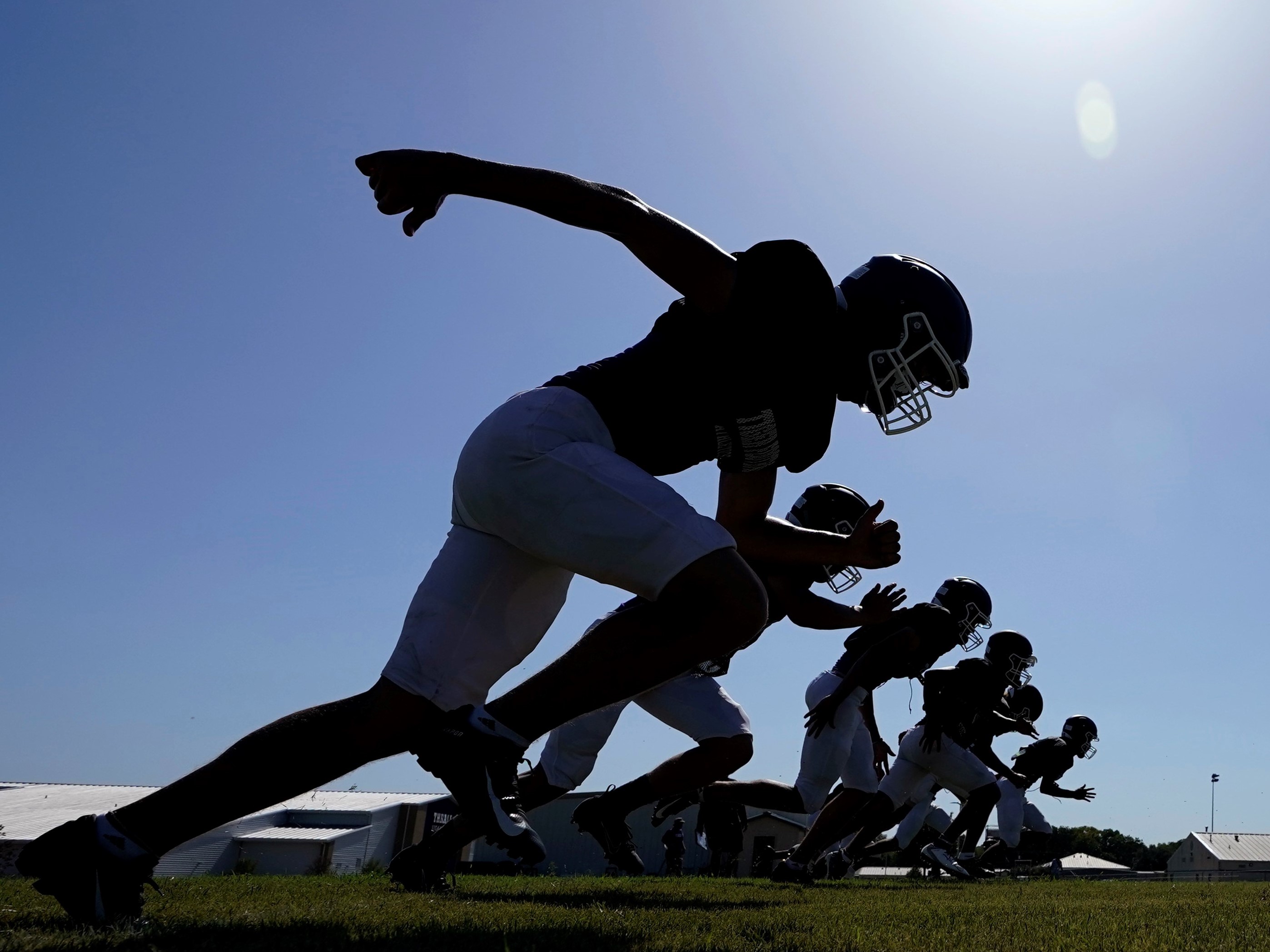 To keep your child safe, always make sure his or her helmet is a good fit. Visit Riddell's Helmet Fitting Guide for helpful tips.
NFL FLAG Football Equipment
Depending on the league, you can find different variations of what equipment is needed for flag football. For example, some high school programs or 7 on 7 teams may require soft shell helmets, while other leagues allow players to bring in their own flag football flags.
Luckily, NFL FLAG makes it easy — players receive almost everything they need to compete as a part of their registration.
Flag football flags and belt. Players wear belts with flags that hang along their sides and opponents have to pull the flags off of the ball-carrier's belt. Every player receives an official NFL FLAG football belt and flag football flags, either from their coach or league organizer. 
NFL FLAG team jersey. Every player also receives a team jersey upon registration.  
Shorts. It's important to wear shorts that don't have pockets. This allows the belt and flags to be visible at all times, avoiding unnecessary penalties. It also is a safety precaution so that fingers don't get stuck when attempting to remove the flag.  
Mouthguard. This is the only protective gear that players wear. We recommend having a backup pair in your bag, just in case. 
Football cleats. Metal cleats are not allowed in flag football. 
Football gloves (optional). Some players prefer to use football gloves, which give extra grip to help control the ball. These aren't required, though.