NFL Way to Play
Coaches teach players the skills, techniques, and habits that help them find success on and off the field — and the NFL Way to Play can help accomplish that. 
The NFL Way to Play applies science, research, data, and experience to promote proper playing technique, protect players from unnecessary risk and foster culture change at all levels of football.
The Five Shields of the Game represent the best means for coaches to protect players from unnecessary risk and promote on-field excellence. NFL Way to Play techniques focus on these core areas and serve to protect the game and its players.
Quality posture is the bedrock of athletic performance. An athlete's posture can substantially limit their exposure to poor performance and injury.
Two areas of focus in football are tackling and mobility blocks. By focusing both of these skill sets under the same umbrella, new and different language will teach how the game should be played on both sides of the ball.
Improper drills will ingrain, reinforce or create performance behaviors that should not be a part of the game. Any drill that focuses on the use of the helmet, involves the motion of a player lowering the head prior to contact, or simulates a player diving headfirst below an opponent's knees are inconsistent with the goal of the NFL Way to Play.
Use the right coaching language to help change player behavior. The helmet should never be used as a coaching cue or a teaching point in the game.
Between total wellness, nutrition, hydration and time management, athletes need to be prepared for both football and life after the game.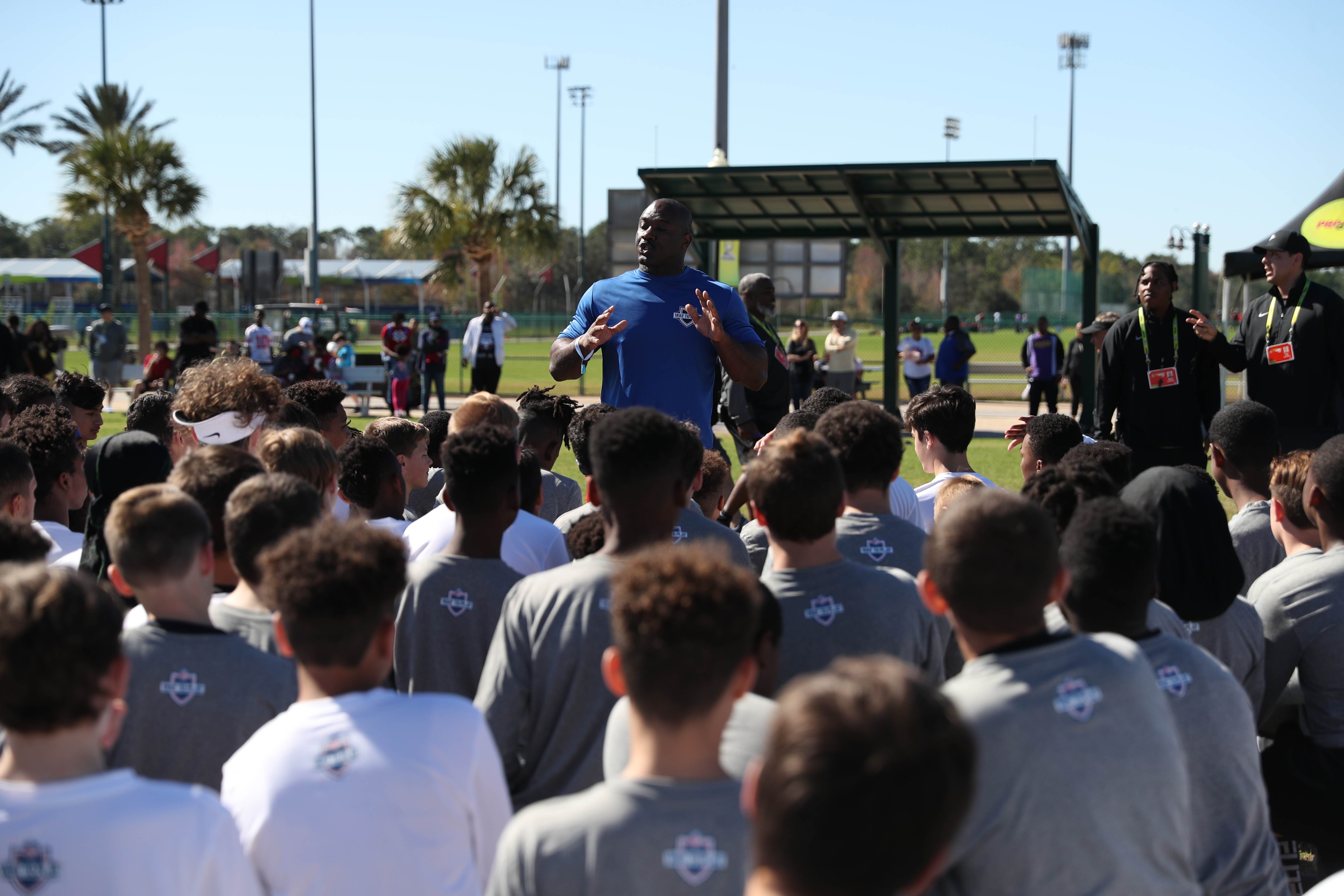 Working With Parents
As a coach, working with parents comes with the job. No coach goes through his career without ruffling the feathers of a set or two of parents on occasion. They key is do whatever you can to reasonably avoid those circumstances from arising in the first place, and if they do, to handle them the right way.
Factors that can contribute to difficult relationships:
Lack of communication between coaches and parents
Overly protective parents
Parents lacking a basic understanding of football
Overly competitive parents
Parents unable to appropriately channel their behavior
Strategies to help you communicate with parents:
Develop and share a list of expectations for both parents and players.
Be proactive in ensuring that players and their parents understand these expectations.
Be accessible, within reason, to meet with the parents to discuss their concerns and questions.
Respond quickly and appropriately to minor issues as they arise, before they can turn into major issues.
Before the season kicks off, be sure to share your expectations of parents in either a pre-season meeting or through a letter. In everything you communicate, the focus should be on your commitment to helping their son or daughter be successful both on and off the field. Here are examples of expectations you can include:
Be sure that your child knows, win or lose, that you love them. Be the person they can always look to for support.
Be honest with yourself about your child's athletic ability, competitive attitude, sportsmanship and skill level. Be honest with your child about his or her capabilities as a player.
Be aware that if you are overprotective, you may perpetuate a problematic situation.
Be helpful, but don't provide too much coaching, advice, or criticism of your child after practice or a game.
Teach your child to enjoy the thrill of competition, the rewards of working to improve at something, and the resilience to face a challenge and bounce back. Help your child develop a healthy competitive attitude: a feel for competing, trying hard and having a good time.
Understand and respect the role of the game officials. Don't overreact to their calls. Teach your child to respect the officials and play by the rules.
Know that while winning is an important goal, winning at all costs is never appropriate.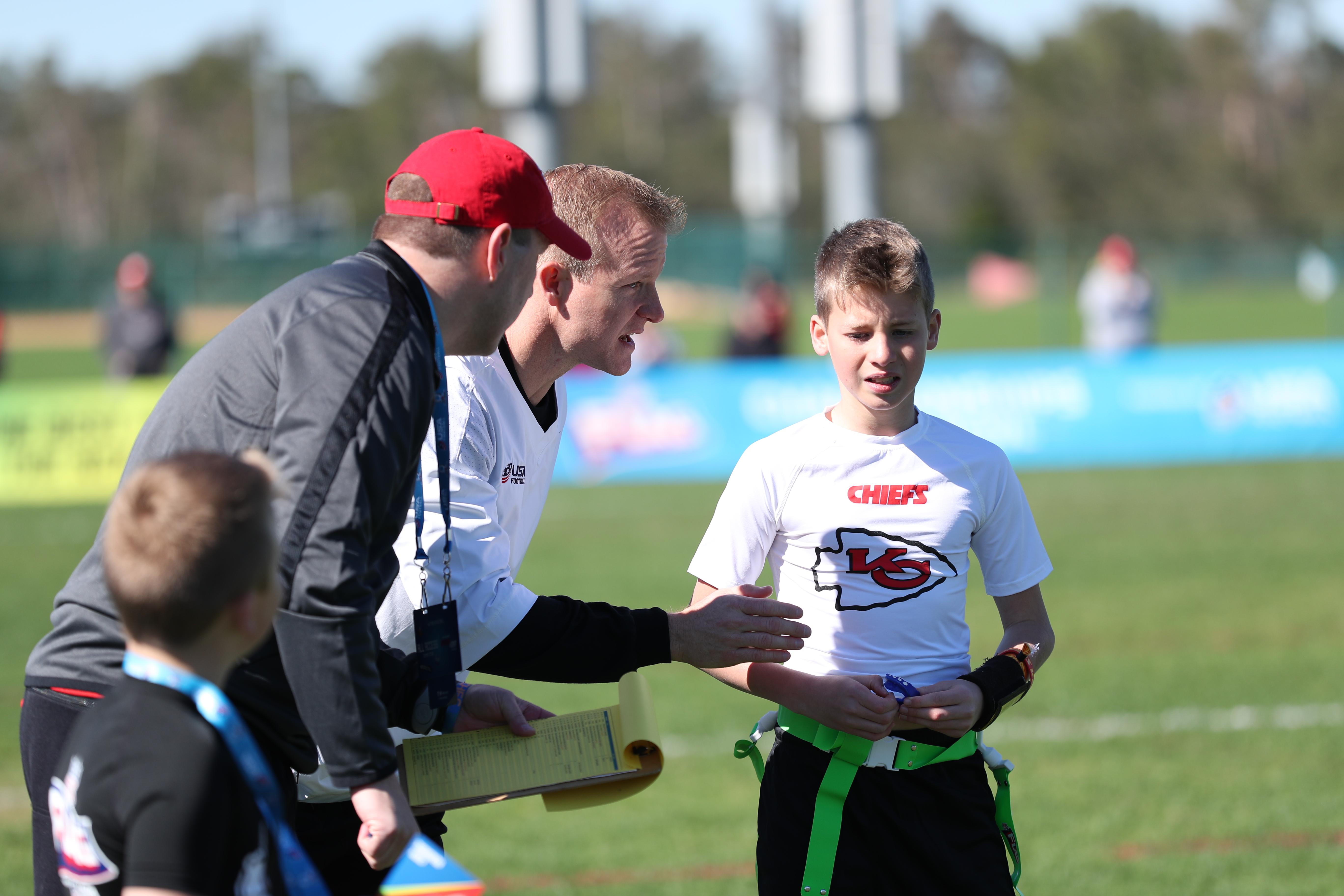 Supportive parents can be an important resource for every coach. Coaches and parents must establish a positive relationship to support their child's development on and off the field. 
Working With Your Team
Developing Team Chemistry
Coaches can help players develop team chemistry through proactive steps. Here are some best practices: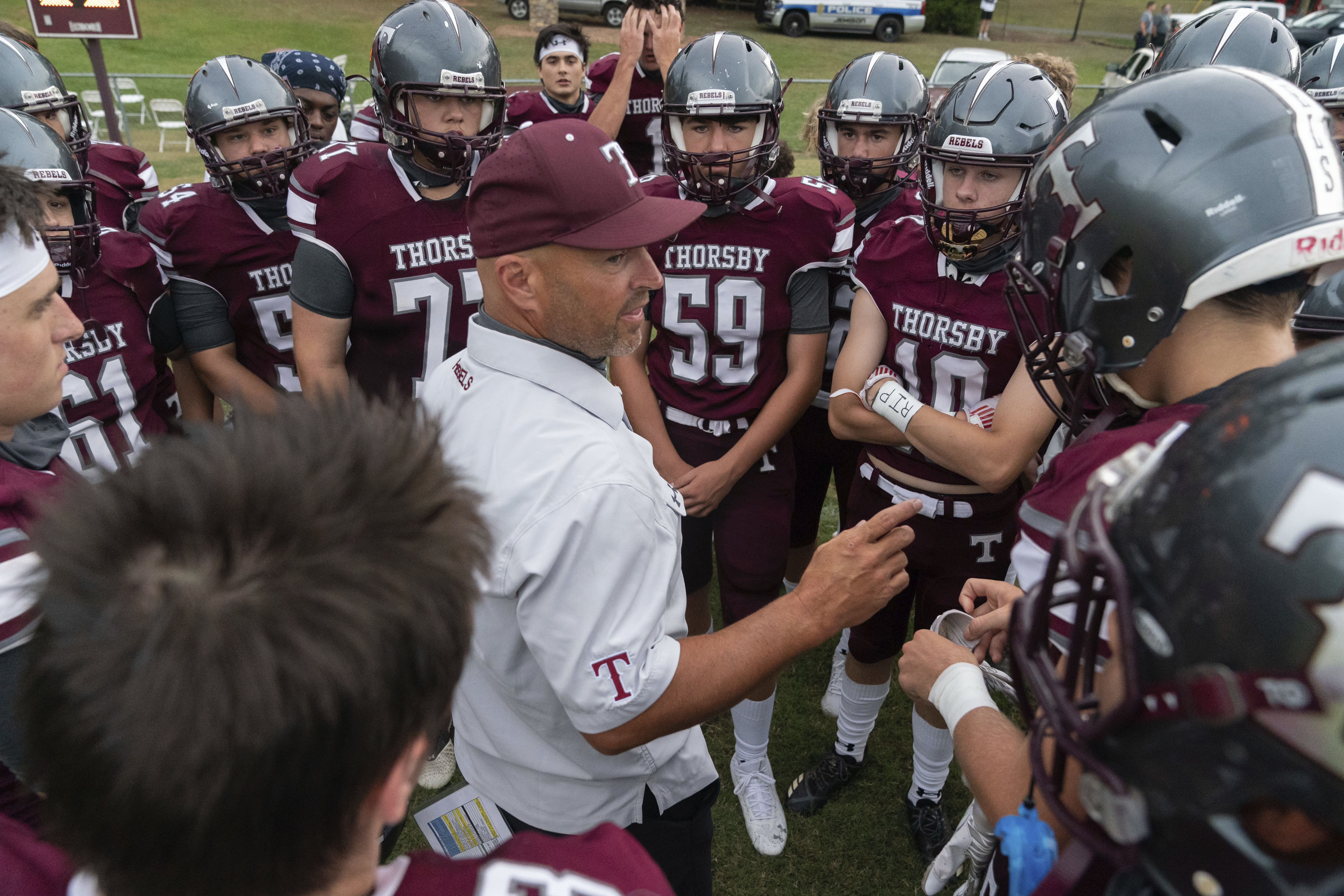 Create a positive environment based on mutual respect and support
Clearly define roles and expectations for each player on the team, with the right roles matched to the right players
Maintain open communication between players and coaches
Prioritize unselfish play
Reinforce that every team member is important, and that each player needs his or her teammates
Instill a bond based on pride, trust and not wanting to let anyone else on the team down
Promote an attitude of players holding each other accountable for team rules and standards
Provide constructive criticism — not the use of fear — and offer praise when appropriate
Encourage players get to know each other off the field
Emphasize team goals, as opposed to individual
Some activities that help build team chemistry include:
Team meals at the home of one of the players or coaches before a game
Training camp sleepovers
Pair new players with more experienced players during orientation groups
Fun team events off the field, such as a movie, bowling or visiting a local restaurant
Traditions to mark the beginning or end of the season, such as a pool party
Have each player create goal cards that they share with the team each week
Here are some virtual options:
Use video to host fun team events, like virtual game nights
Start a group message with your team to stay active communicating with them
Encourage them to participate in resources to help their development individually and as a team. Some resources include:
In addition to teaching football skills and techniques, coaches have a responsibility to help prepare athletes for life outside of sports. Here are some key tips to help you mentor players on and off the field:
Share information, ideas and insight
Communicate knowledge in relevant terms
Demonstrable passion and enthusiasm for helping others
Provide constructive criticism
Display a strong sense of values
Convey compassion and selflessness
Understand the essential need to continue learning
Set and meet individual and professional goal.
Commit to setting a good example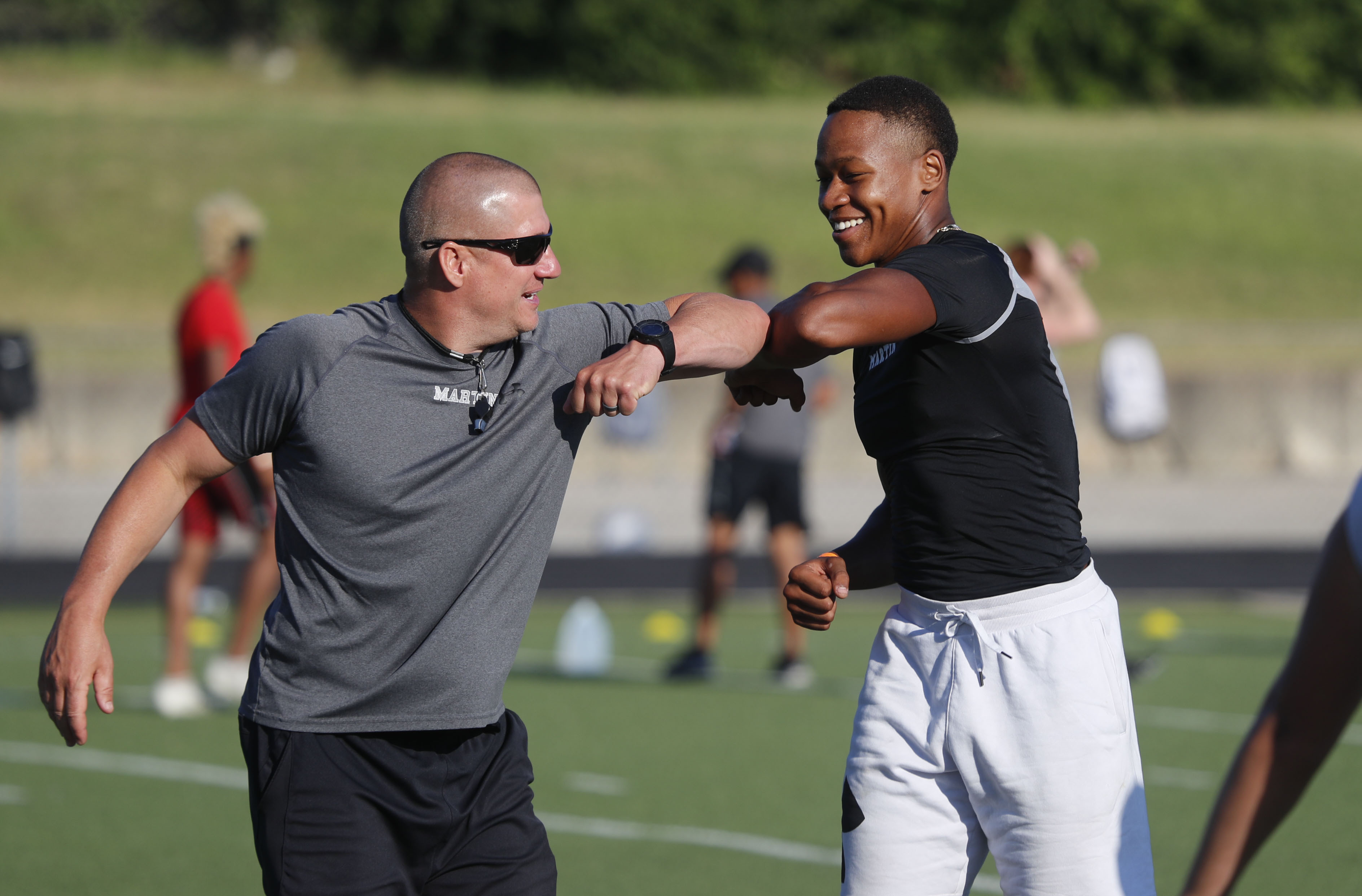 NFL Legend Michael Robinson discusses coaching youth football in his hometown of Richmond, VA.
To become a better coach, it is important to understand the importance of effective teaching. Being a great teacher means exhibiting the three Cs: competence, consistency and caring. Here are some steps to become a better teacher:
Have a firm knowledge of the subject matter
Make the material interesting and relevant to players
Be ready to teach all levels of learners. Players process information in different ways, requiring you to use different techniques
Be forward thinking — anticipate and adapt to trends that impact your position, particularly involving technology
Embrace learning as an ongoing process — not just for players, but also for you as a coach. Be open-minded and focus on getting better at your craft
Build constructive relationships— communicate clearly and exhibit a positive and enthusiastic attitude
Plan out how you will teach — identify priorities, effective teaching strategies and the tools and resources you will need for each concept or task beforehand
Mapping Out a Career Path
Mapping out a plan can help you understand how the day-to-day demands of coaching fit into your long-term focus of where you want your career to go.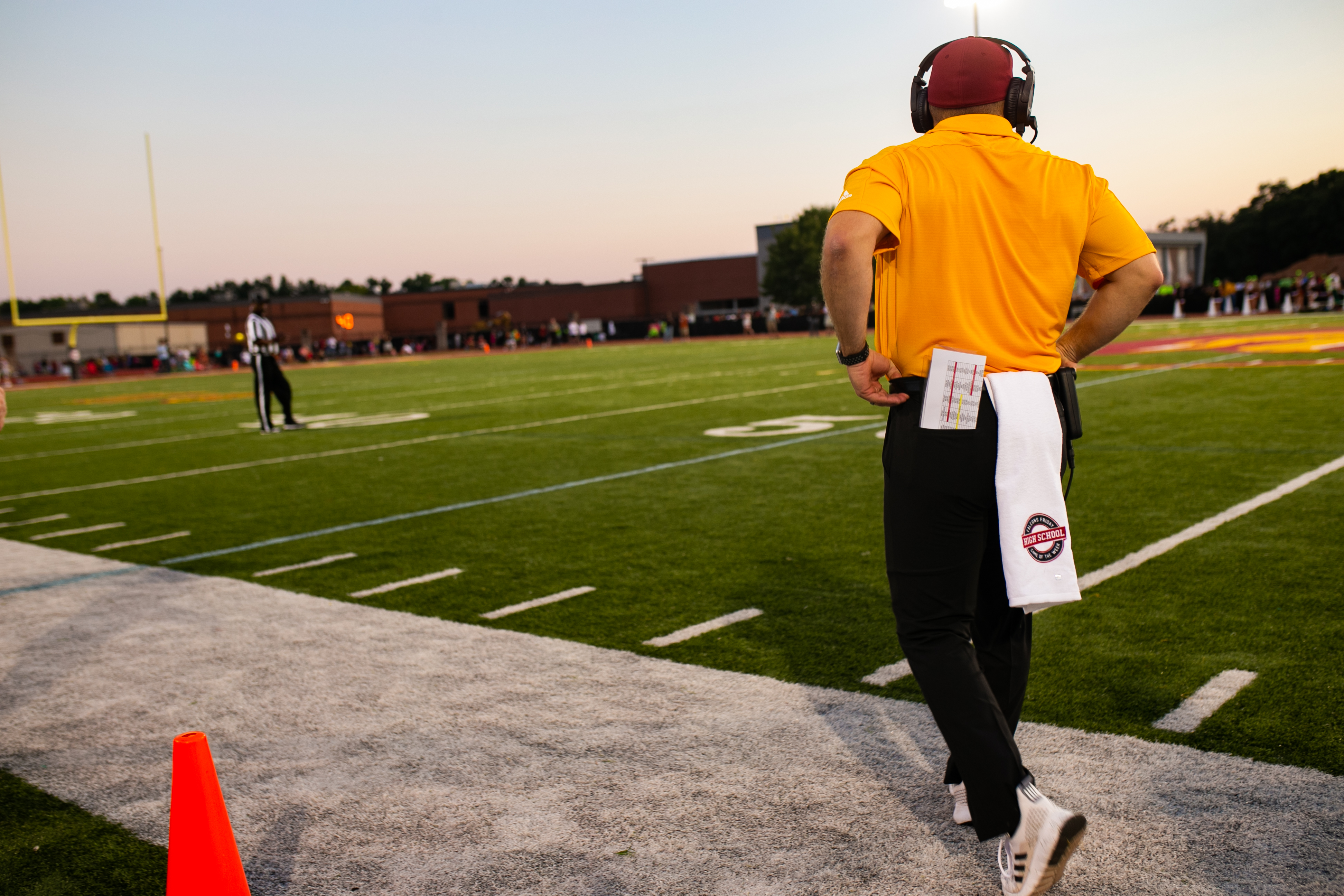 Here are 10 tips to help you create your career path.
Have a clear purpose of why you are in the coaching profession.
Have a clear idea of where you want your career to go, both in the short term and the long term.
Understand that you must be very proficient in the job you currently have in order to advance in your career.
Don't be deterred by setbacks or difficulties.
Be aware of both your strengths and your weaknesses and construct your career plans accordingly.
Be focused, organized, productive and efficient.
Anticipate roadblocks and plan accordingly.
Be open to feedback and constructive criticism.
Understand that staying educated is the best way to increase your influence responsibly.
Understand that you need to be better tomorrow than you are today.
Why I Coach: NFL Players and Legends On Youth Coaching
Why I Coach: Grady Jarrett
Why I Coach: Mark Brunell
Why I Coach: Deion Sanders
Why I Coach: Michael Robinson
Are you an NFL Legend coaching at the youth or high school level and would like to receive updates from the NFL? Sign up to get emails on resources and latest news. 
Source
Information on this page is courtesy of the USA Football Coaches Guide.