After Almost Quitting Football Twice, Marcus Pollard Made a Career as an NFL Player and a Coach
Welcome to Why We Play, a series of discussions with current players and NFL Legends about their youth football experience and why they play the game.
Marcus Pollard tried to quit football twice — but both times, he was called back to the game. 
The Lanett, Alabama native started playing football in third grade. But when high school came around, Pollard said he planned to give it up to focus on basketball. 
"I was not going to play football in high school," Pollard said. "I was just going to play basketball. I thought that would be best for me."
Pollard's basketball coach, Richard Carter, was also an assistant coach for the Valley High School football team. He encouraged Pollard to stick with football using a little tough love.
"He told me I wasn't tough enough," Pollard said with a laugh. "He was trying to encourage me to keep playing."
Pollard listened to Carter and played four years of high school football. But when he accepted a college basketball scholarship to Bradley University, he thought his football playing days were surely over.
"I enjoyed playing basketball, but I stopped growing around 6-4," said Pollard. "I thought maybe I was going to get to 6-8 or so. It didn't happen."
Pollard got a second chance at a sports career when the Indianapolis Colts called after his college graduation. The Colts wanted to sign him as an undrafted free agent.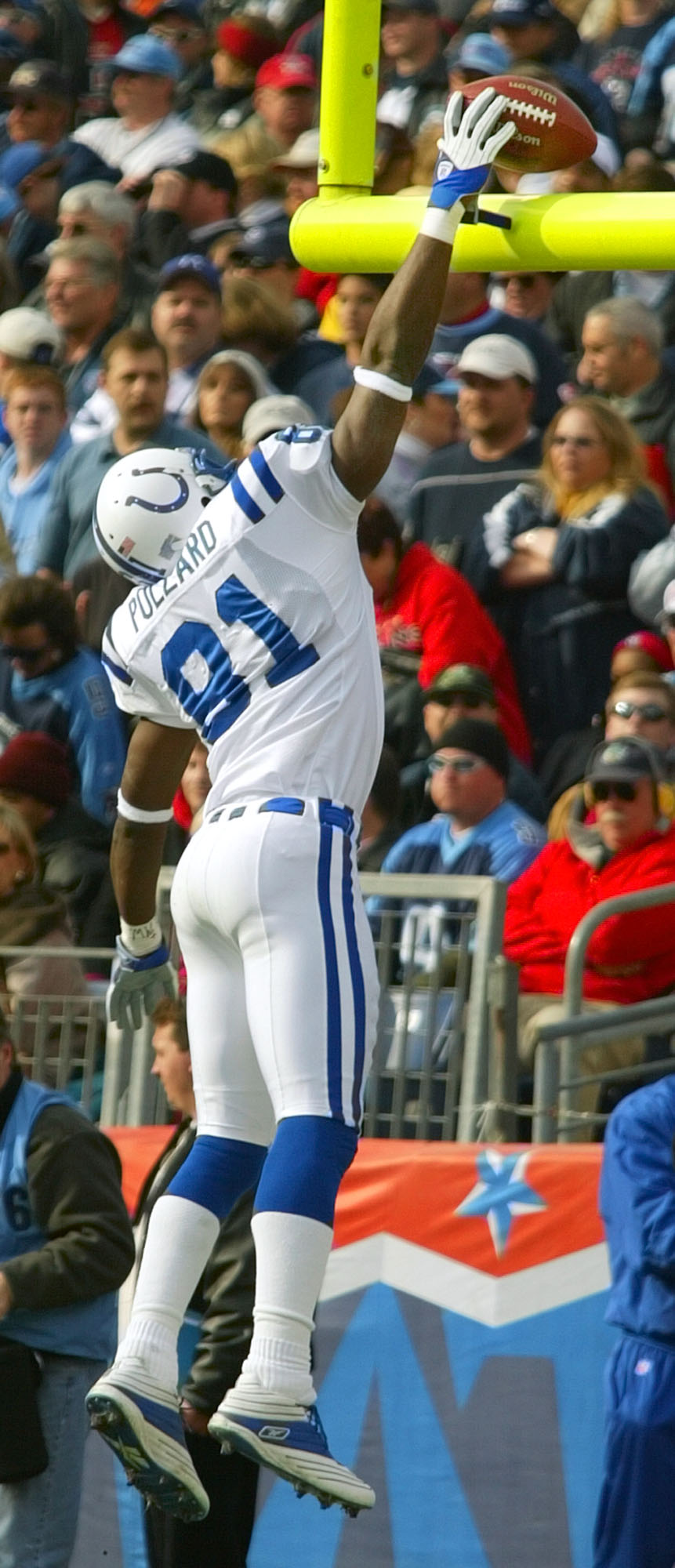 "It was a tight end thing," Pollard said. "And the crazy thing was I only played tight end my senior year in high school, I was always a defensive end."
But like many other successful NFL tight ends — Antonio Gates, Jimmy Graham, and Tony Gonzalez, to name a few — Pollard's background on the hardwood was able to translate to the gridiron. Pollard played 10 years in Indianapolis and also made stops with the Detroit Lions, Seattle Seahawks, and Atlanta Falcons. In his 14-year NFL career, Pollard amassed 349 catches for 4,280 yards and 40 TDs.
Pollard retired after the 2008 season and returned to Lanett, where his brother-in-law Clifford Story was the head football coach at Lanett High School.
"I was fortunate to get an opportunity to play pro football," Pollard said. "I always wanted to get into coaching and take those experiences I had as a player from elementary school, high school, college and pro and give back to the community."
Pollard joined Story's coaching staff. He also had another familiar face at Lanett High — his old coach, Richard Carter, who had become the school's head basketball coach. 
"Coach Carter was a big influence," Pollard said. "We talked a lot about life and what it takes to be great, not just athletically, but academically.
"(With the football players,) I talked about enjoying the moment and enjoying life and how football benefited me. Not just making in the NFL, but the intangibles you learn — being on time, being accountable, being reliable, being on a team, putting someone else before yourself, humility. Football taught me so much besides catching the ball and blocking."
In 2013, Pollard looked into returning to the NFL as a coach. 
"I was looking to get into the minority internship program," Pollard said. "(Former Jaguars head coach) Gus Bradley told me, 'I know you want to get into coaching, but I have the perfect job for you — player development.' And I said OK."
So Pollard made his return to the NFL as the Director of Player Engagement and Youth Football for the Jacksonville Jaguars — a job he still holds today.
"It's perfect," Pollard said. "I can help young players with all aspects of their development, deal with our current players, and deal with former players. So it's past, present, and future."
Featured Photo: AP/Darron Cummings
Tags
NFL Players and Legends
High School Football