Al Harris Reflects on the Coaches That Helped Him Succeed as an NFL Player and Coach
Welcome to Why We Play, a series of discussions with current players and NFL Legends about their youth football experience and why they play the game.
Ever since he started playing Pop Warner at age seven, Al Harris has been around football. 
"The game has been great for me," said Harris, now 46 and serving as defensive backs coach for the Dallas Cowboys.
When the native of Pompano Beach, Florida, reached high school, he met coach Jimmy Grant. Harris said coach Grant, who helmed the Blanche Ely High School football team, was a big influence on his future.
"He just believed in me," Harris said. "I think, as a coach, that's what you need to give a player. Sometimes a coach believes in a player more that the player does, and it eventually translates over."
Grant's belief in Harris helped him earn a college roster spot at Texas A&M-Kingsville. In 1997, Harris was drafted in the sixth round by the Tampa Bay Buccaneers.
While he didn't crack the roster in Tampa, Harris began to make his mark the next year, when the Philadelphia Eagles claimed him off waivers. He played all 16 games at cornerback for five straight seasons as an Eagle, before being traded to the Green Bay Packers. Harris became a full-time starter in Green Bay, earning Pro Bowl honors in 2007 and 2008. 
In the wildcard round of the 2003 NFC playoffs, Harris returned a Matt Hasselbeck interception 52 yards for a game-sealing touchdown in overtime against the Seattle Seahawks. It was the first walkoff defensive touchdown in overtime in a playoff game in NFL history.
On September 2, 2021, Harris was inducted into the Packers' Hall Of Fame. 
"It's an honor to be inducted into any Hall of Fame," Harris said. "But the Green Bay Packers — that's something special."
It was during his time in Green Bay when Harris began thinking about a coaching career. 
"I started to think about it, probably about year eight or nine in Green Bay," Harris said. "So when I was done playing, I got right into it. I interned for a year (with the Miami Dolphins), got my feet wet. Then when Coach (Andy) Reid went to Kansas City, he brought be in as the cornerbacks coach."
Harris coached with Reid, his former head coach with the Eagles, until the conclusion of the 2018 season. In 2020, another former coach came calling — Mike McCarthy, who had just been named the head coach in Dallas. 
"This is my 24th year being involved with the NFL," Harris said. "I enjoy it, I really do. I love it."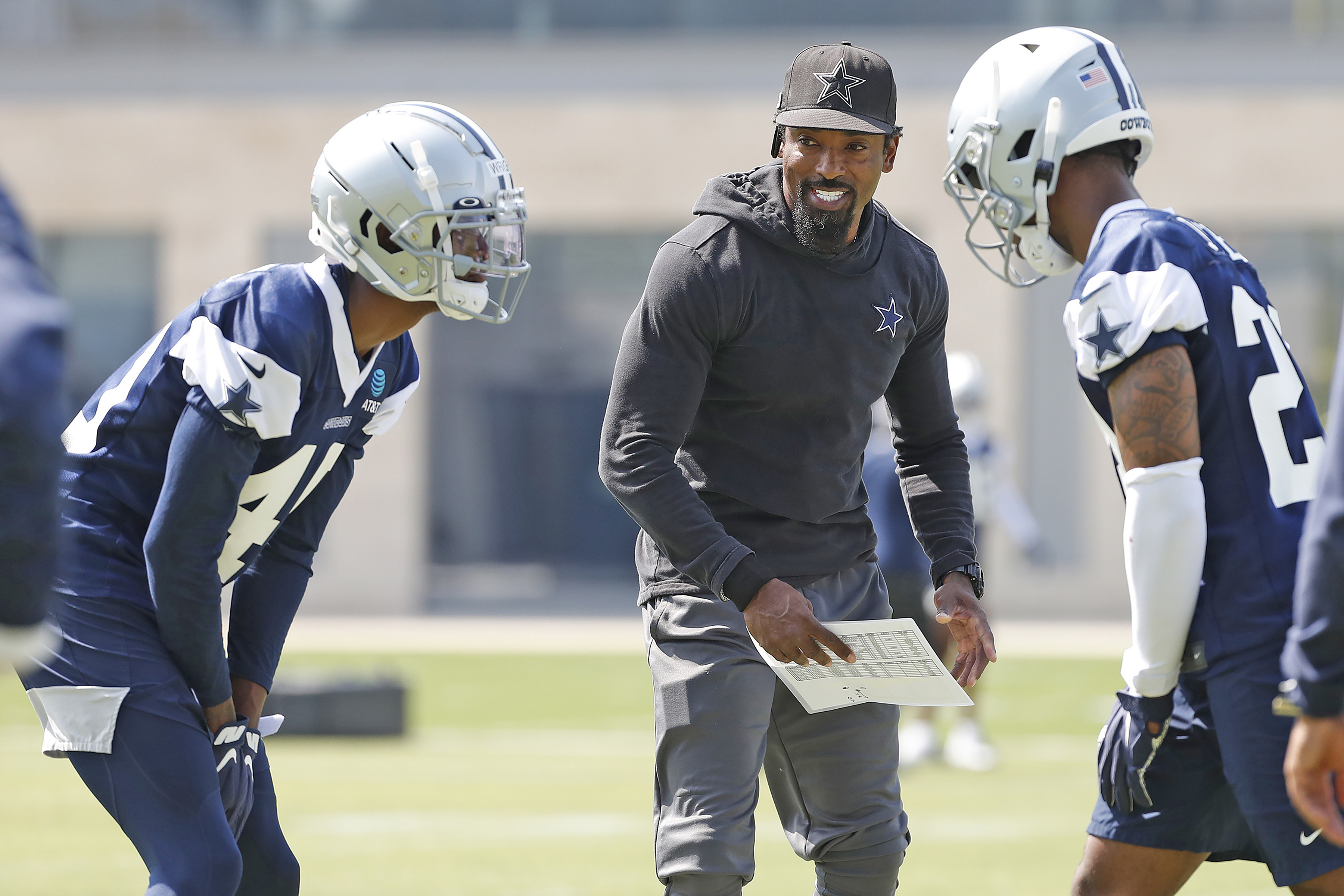 Harris' coaching philosophy goes all the way back to what he learned as young man back in Pompano Beach.
"Obviously, I teach technique and the ins and outs of the game," he said. "But I also use the same philosophy that worked for me — giving them confidence and believing in them.
"Lionel Washington, my position coach in Green Bay, believed in me. Emmitt Thomas, my coordinator in Philadelphia, believed in me. Guys that didn't just teach you the game, but also gave you confidence — that's what makes good coaches."
Harris said his demeanor is a big part of made him a good cornerback. Now, he's trying to instill that same confidence and self-belief in his players.
"I'm not a yeller and screamer, but I will get on you if you're not listening or doing what you're supposed to do," Harris said. "But overall, it's about positive energy and instilling that confidence. There's ways to give them that confidence when it's lacking.
"I've been in their shoes. I never do or say anything to them that I wouldn't do. If I tell them something, it's in the best interest for them and for me."
Featured photo: AP/Darren Hauck
Tags
Coaching
NFL Players and Legends