Quinton Spain Returns Home to Host Free Football Camps
This is the first installment of "Why We Play," a series of discussions with current players and NFL Legends about their youth football experience and why they play the game. 
Quinton Spain made it on his own. Now, he wants to give others the help he never had.
Spain, the Buffalo Bills veteran left guard, is all about giving back and helping the youth in his hometown of Petersburg, Virginia, a city on the Appomattox River not far from the state capital of Richmond.
For the past three years, beginning when he was still with the Tennessee Titans, Spain hosts a free football skills camp at Petersburg High School where he earned a scholarship to West Virginia University nearly a decade ago.
"It's always been my goal to never forget where I came from," Spain said. "I came from a small city, with not a lot to do. Most of the good athletes didn't make it. They picked the wrong choice. They picked the streets over school. I just wanted to give back and show the kids you don't have to take that route. You can take a different route."
Spain's route went from Petersburg High to WVU to being an undrafted free agent of the Titans in 2015 to being an unrestricted free agent with the Bills this past offseason. All the while, he was looking to help youth football and the kids from his hometown.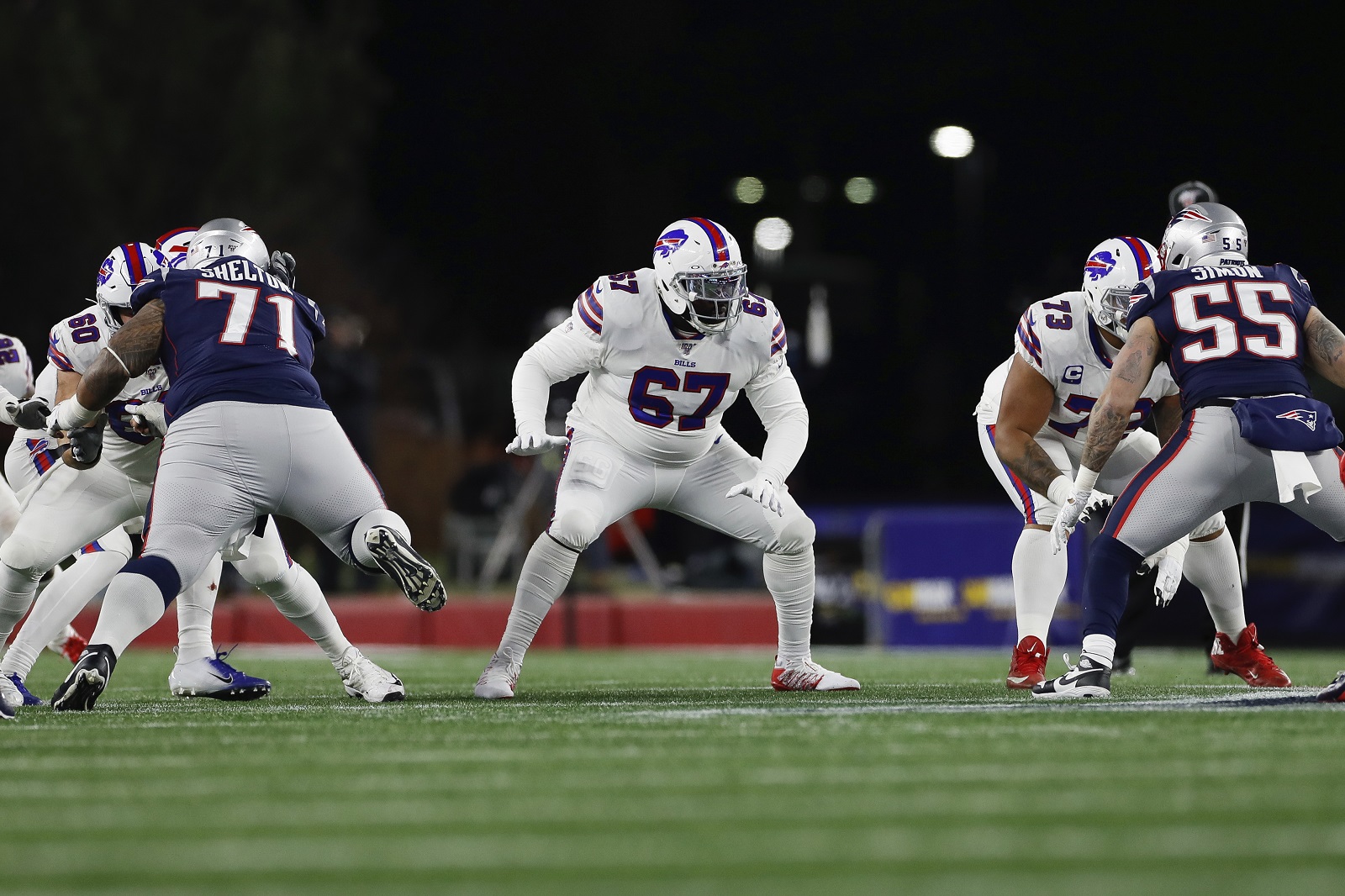 "I started the camp right after my second year in the NFL," Spain said. "I did it because when I was growing up, nobody gave back. And there are a lot of kids back there who can't afford to go to a camp. I give back to try to show the new generation what it takes to get to the next level. You never know who is going to make it. There are a lot of people who just don't have the money to work on their craft, and go to a camp. That's who I want to help. But mostly, I just do it for the kids."
Youth football in Petersburg and Petersburg High School mean a lot to Spain. And he means a lot to the city. His camp has grown to hosting 325 students from middle school age through high school. And there are younger children, who watch, learn and wait for their chance.
"The younger kids can come and play in a bouncy house and watch their older brothers do drills," Spain said. "The [older] kids really like it. They come out and get to meet some players and learn the game. We have some college players and NFL players who come out and volunteer and it's all just a good thing for the kids. Learning football and playing the game is a good way for a kid to go on and make the right choices."
It's appreciated by the people of Petersburg as well. During his camp in 2017, the Mayor of Petersburg, Sam Parham, made a proclamation and declared July 1 "Quinton Spain Day."
"That was awesome," Spain said. "They really surprised me with that. I didn't know they were going to do that, but it was an awesome feeling. It's great to come home. I'll never forget where I came from."