Discover Youth Tackle Football
See for yourself why tackle could be the right choice for your family.
Learn More
Discover FLAG Football
FLAG is a natural entry point into the world of football.
Learn More
Instilling Confidence
Confidence and opportunity are two of the most important things that parents and coaches can give players. For some players, things come easy, and their personalities may exude confidence. Others struggle to believe in themselves or to give their best effort.
Confidence is something you can instill and improve by exhibiting great energy, providing positive feedback and showing your child you know how hard they are working.
As your child leaves for a game, choose what you say wisely – they will carry your words with them onto the field. Here are phrases that can help instill confidence:
You can do it.
We're rooting for you.
You are awesome.
You've done it before. You can do it again.
Woah, those guys look big.
Don't screw up.
It can't be as bad as last time.
Make me proud.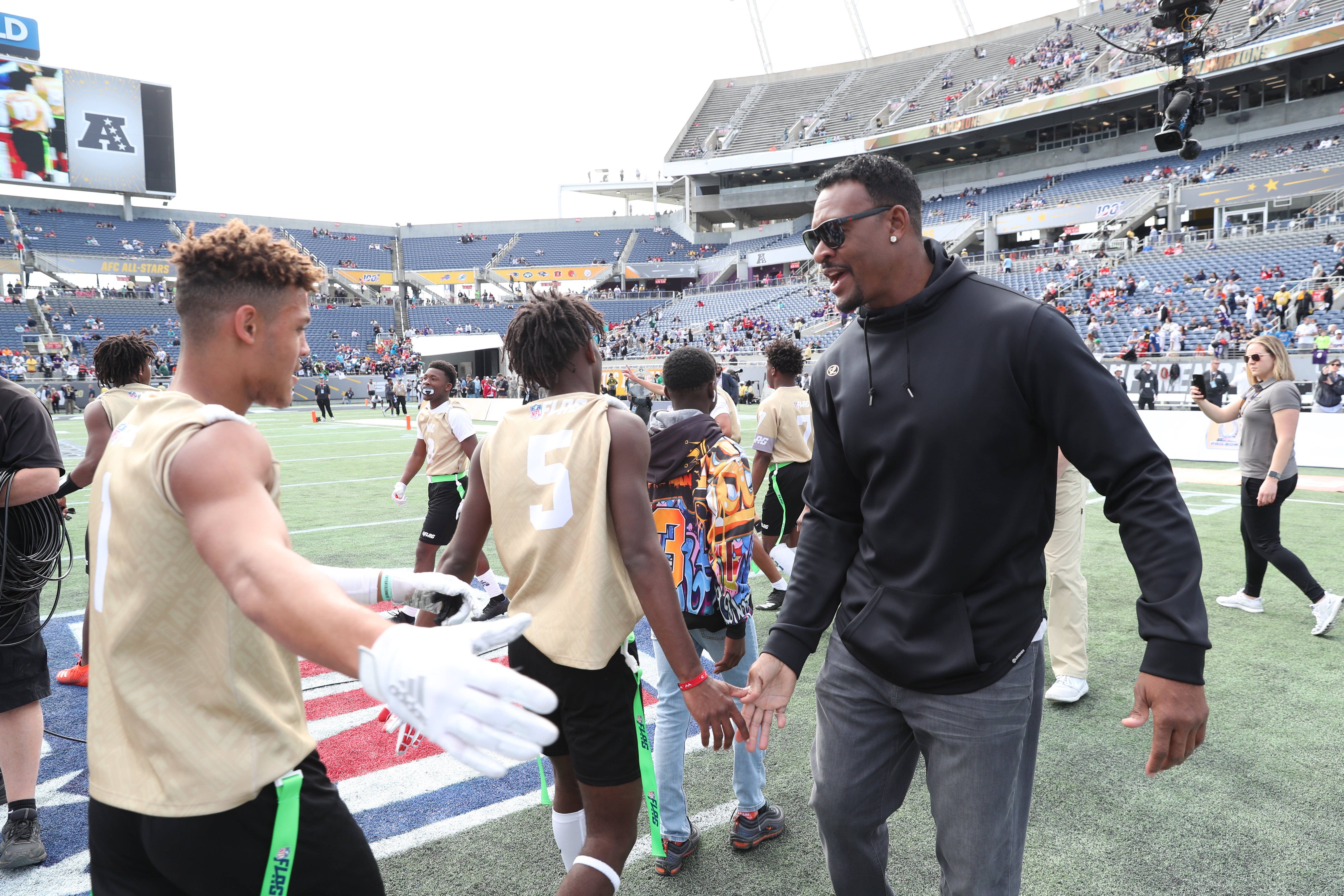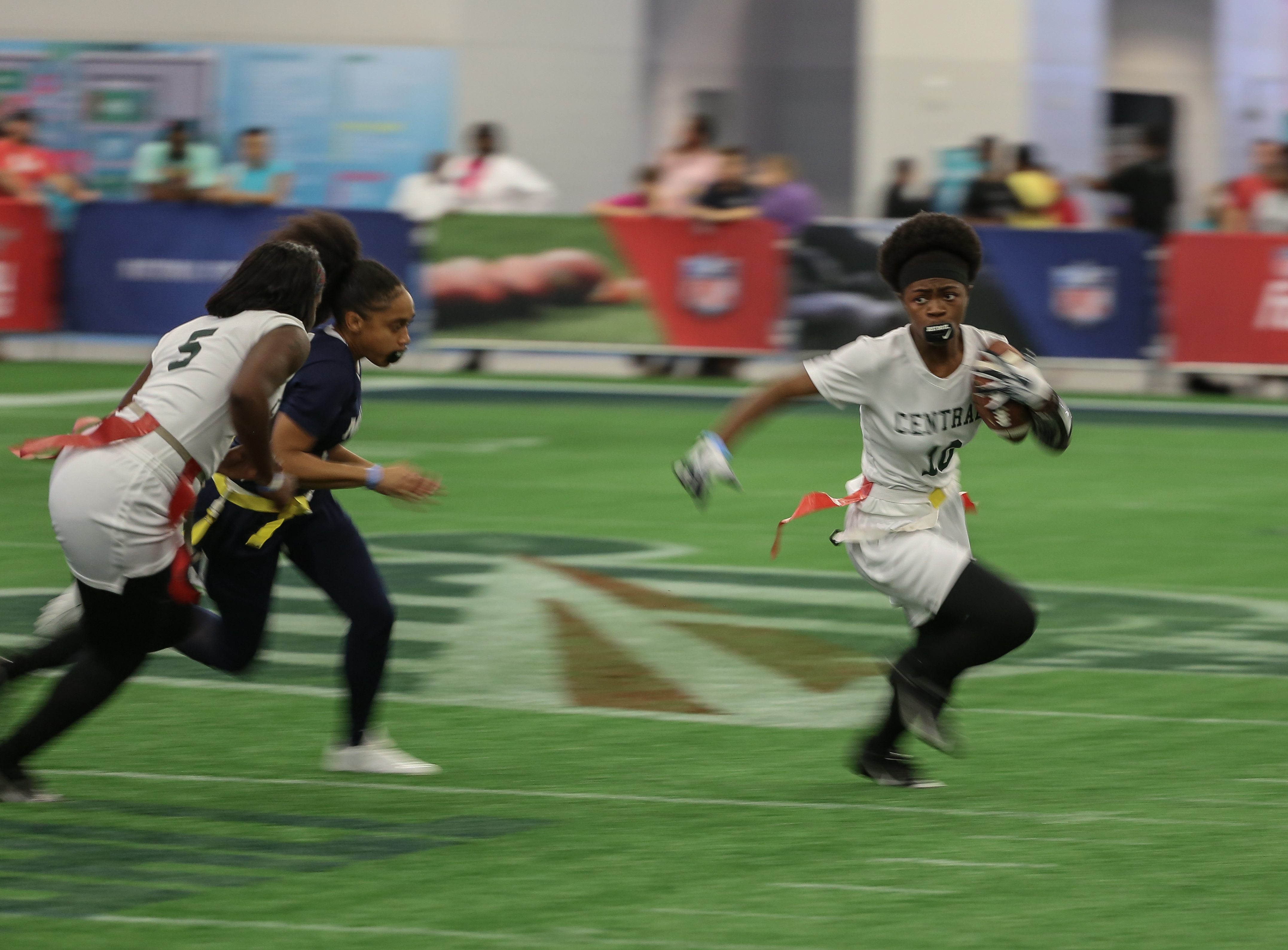 Inspiring Mental Toughness
Athletes can practice and prepare to get their bodies in the best shape for a game, but getting prepared mentally is different. Fear of failure is real and affects how athletes of all ages perform.
Here are seven ways to help build mental toughness in your child: 
Everyone loses once in a while, but that doesn't make it easy. Help your child put that last play behind them and focus on the next opportunity.
Even after near perfect performances, it's natural for players to dwell on one or two failures. Help your child focus on successes and how to learn from failures in order to overcome them.
Not every misstep needs to be addressed. Don't step in until mistakes become a habit that needs to be corrected.
Your job as a parent is to help your child build confidence — so encourage, support, and just be there for them.
When young athletes can accept that they make mistakes, that is when progression starts.
Emotions ride high during games, and coaches and players sometimes overreact to what is going on. Your job is to show your child how to handle both successes and failures maturely.
In the end, belief has to come from within. Create a mantra for your child to say over and over when times get tough. "Let's do it," "I believe," and "I got this" are all powerful starting points.
What To Look For in a Coach
Your role as a parent is to support, encourage, volunteer, and guide your child through the ups and downs of being an athlete. While it's the coach's job to instruct, you must become comfortable with the process and be aware of what your child is doing.
Here are some questions to ask your child's coach:
Know up front whether your coach's main focus is winning or development. At younger levels, the final score should not matter. As athletes advance, a coach's job might be tied to the team's performance.
Don't assume that coaches can do it all. Insist that someone on staff is present at all games and practices who knows CPR and can identify both heat illness and sudden cardiac arrest.
If an emergency does occur, are you prepared to react? Is there proper cell phone coverage at all practice and game sites? Are there automatic external defibrillators (AEDs) and cooling tubs available nearby?
This answer might surprise you. While every league and school welcomes volunteers to do the work behind the scenes, the coach's number one request might simply be, "Please get your child to practices and games on time."
Don't jump to conclusions. If the coach says "yes," just seek assurances that favoritism will not be something you have to worry about throughout the season.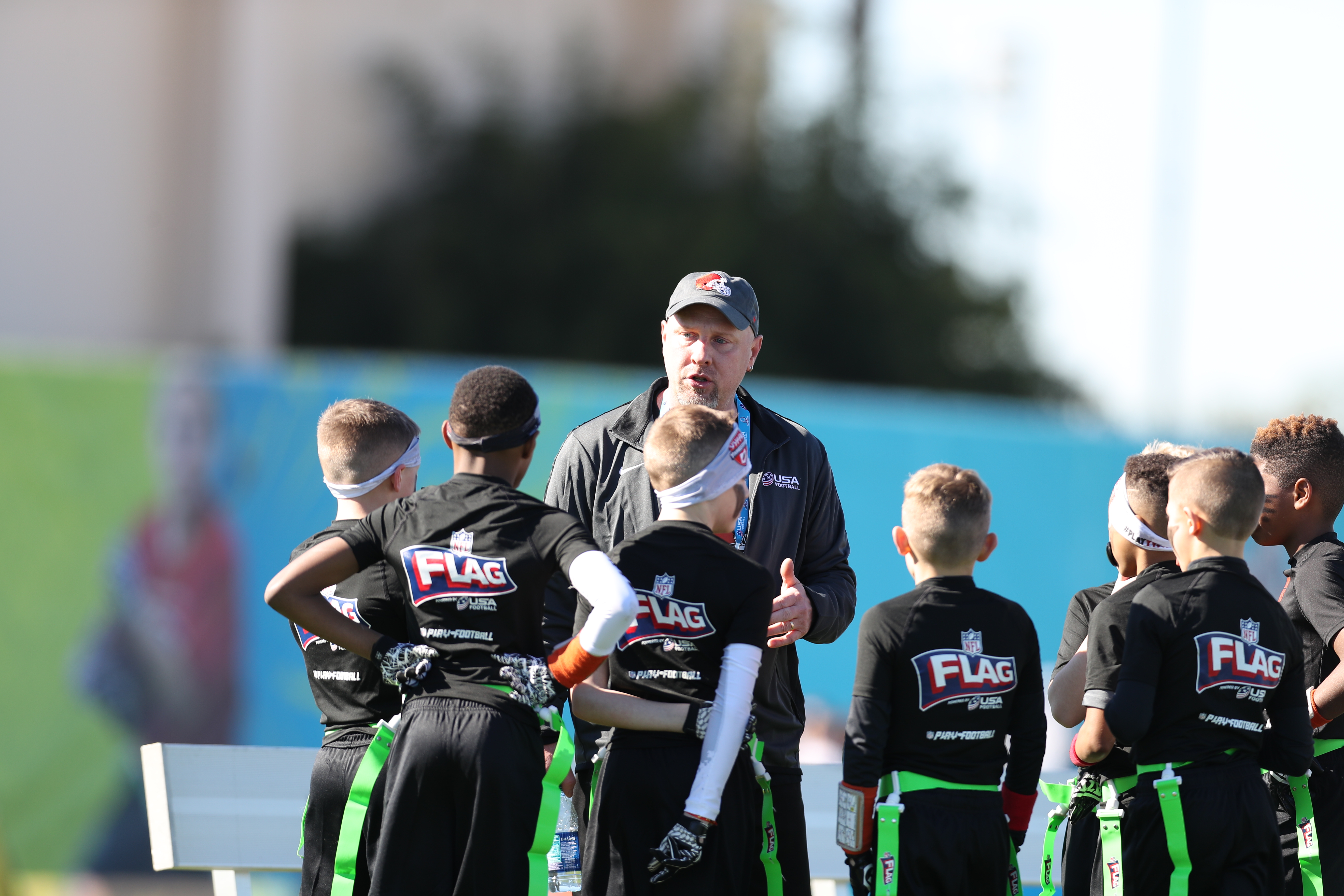 Equipment Checklist
Getting the right equipment can help set your kid up for success during practice and on gameday. Here are quick equipment checklists for all levels of youth football.
Football
Gloves
Mouth guard
Water bottle
Athletic bag
Socks
Cleats
Helmet
Chin strap
7-piece pad set
Shoulder pads
Clear helmet visor (optional)
Belt
Eye black
Integrated football pants
Padded girdle
Padded performance shirt
Practice jersey
Wrist coach for plays (if required)
To keep your child safe, always make sure his or her helmet is a good fit. Visit Riddell's Helmet Fitting Guide for helpful tips.
Hydration
Staying hydrated before, during and after play is key for a healthy child. Help make it a habit. Explore this section to learn the symptoms of dehydration and discover best practices for when and how to properly hydrate.
How to Beat the Heat
Kids take longer to cool down during activity than adults. That's why hydration is important.
It's not just about how your child hydrates during a game — hydrating before and after play is just as key. To properly hydrate, have your child drink 16–24 ounces of water before activity, then have them consume an electrolyte-packed sports drink or water every 15–20 minutes throughout play. A post-activity snack of chocolate milk can help replenish lost nutrients.
Symptoms of dehydration include feeling faint, intense thirst, headaches, nausea, and breathing faster and deeper than normal.
Symptoms of Dehydration and How to Treat Them
Symptoms
Becoming lightheaded or fainting during exercise.
Treatment
Lay your child down in a shaded area and raise their legs – this helps blood get back to the heart.
Symptoms
Feeling hot, tired, weak or dizzy while sweating profusely.
Treatment
Remove your child from activity and get them to a shaded, cool area. Lay them on the ground and raise their legs about 12 inches. Replenish lost fluids and use ice-wrapped towels to help them cool down.
Symptoms
Painful and localized cramps, usually visible; muscles feel hard.
Treatment
Re-hydrate with water and sports drinks. Use light stretching and ice massages on the cramped muscle to relieve cramping.
How to Stay Hydrated
Keep an eye out for these symptoms:
Feeling faint
Headache
Fever
Intense thirst
Not urinating for many hours
Nausea
Vomiting
Breathing faster or deeper than normal
Skin numbness or tingling
Muscle spasms
Extreme tiredness
Let your kids know that hydration is important. Help keep your child hydrated — get them in the habit of drinking fluids every 20 minutes during activity and after it ends.
It's best practice to drink 16–24 fluid ounces of water 10–15 minutes before activity. During activity, hydrate with an electrolyte-packed sports drink or water every 15–20 minutes throughout play. After play wraps up, have your child drink chocolate milk to help replenish nutrients lost during exercise.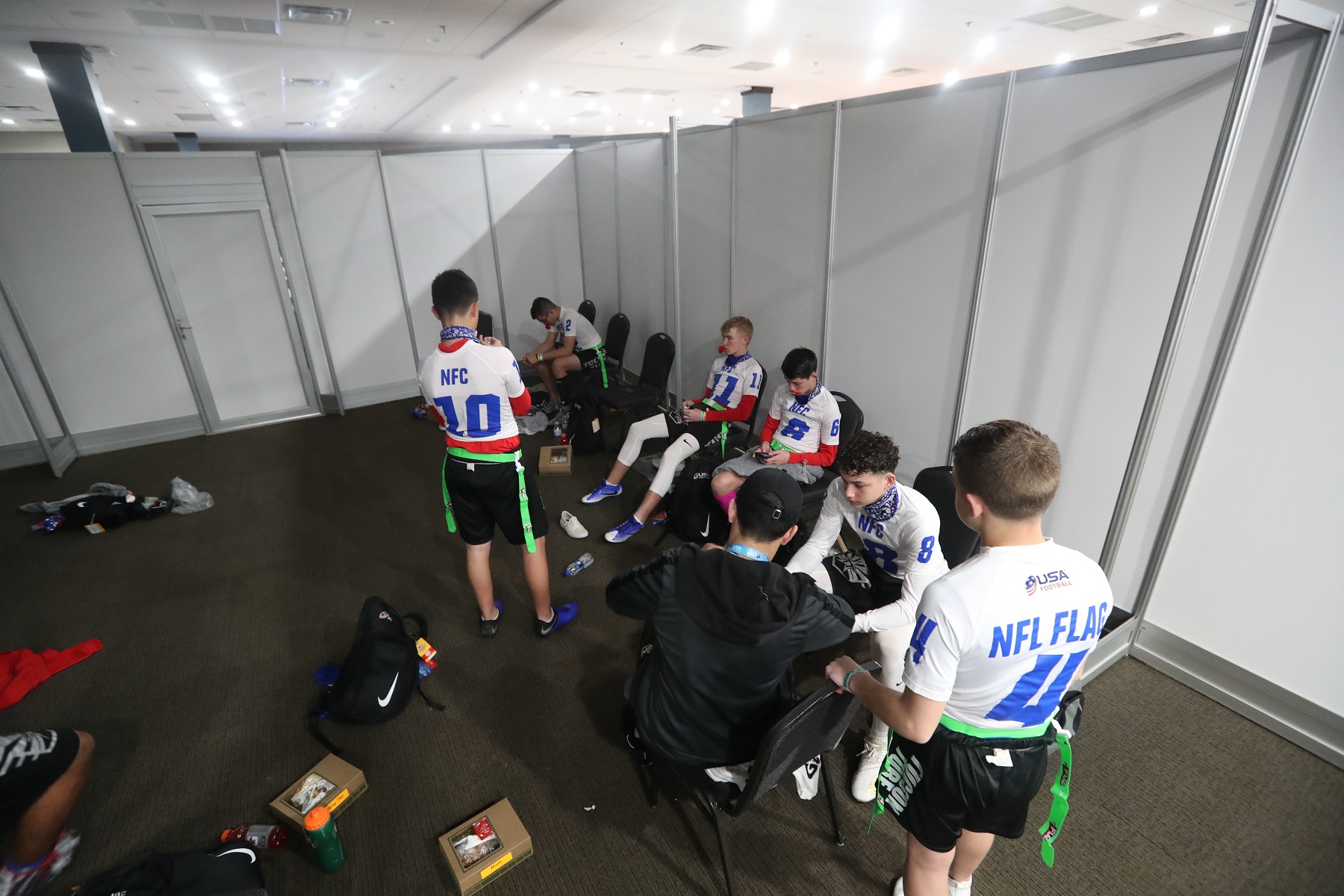 Eating right is just as important to being successful on the field as practicing plays and running routes. Check out these quick, simple nutrition tips to help keep your kids healthy, energized and to set them up for success.
Fuel Up for Gameday
Help get your child ready for gameday with these simple nutrition tips:
In addition to hydrating, kids should eat a meal two to four hours before they take the field. Focus on foods high in protein, antioxidants (like blueberries or strawberries) and carbohydrates.
Plan ahead — bring a small, light snack or sports drink for your child to have 30–60 minutes before kickoff.
Foods to Avoid
Eating right is key to a healthy child. These are a few types of food to leave on the sideline.
Fatty and Fried Foods
Greasy foods, like hamburgers and french fries, are difficult to digest and will sit in your child's stomach during play.
Protein Shakes and Bars
While protein plays an important role in your child's overall diet, they should not consume a large quantity right before a game.
Artificial Sweeteners
These will stress your child's digestion and could lead to an upset stomach during a game.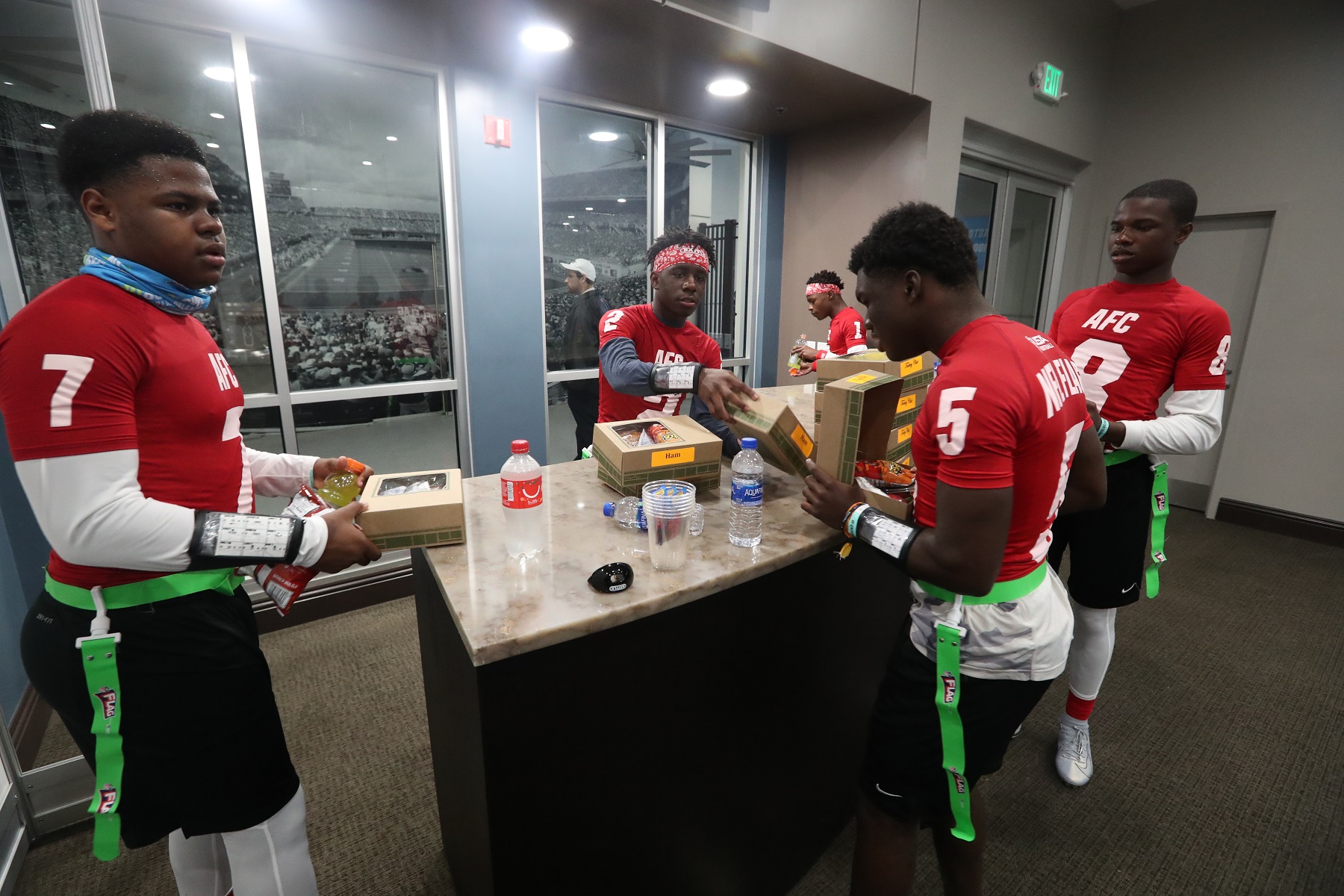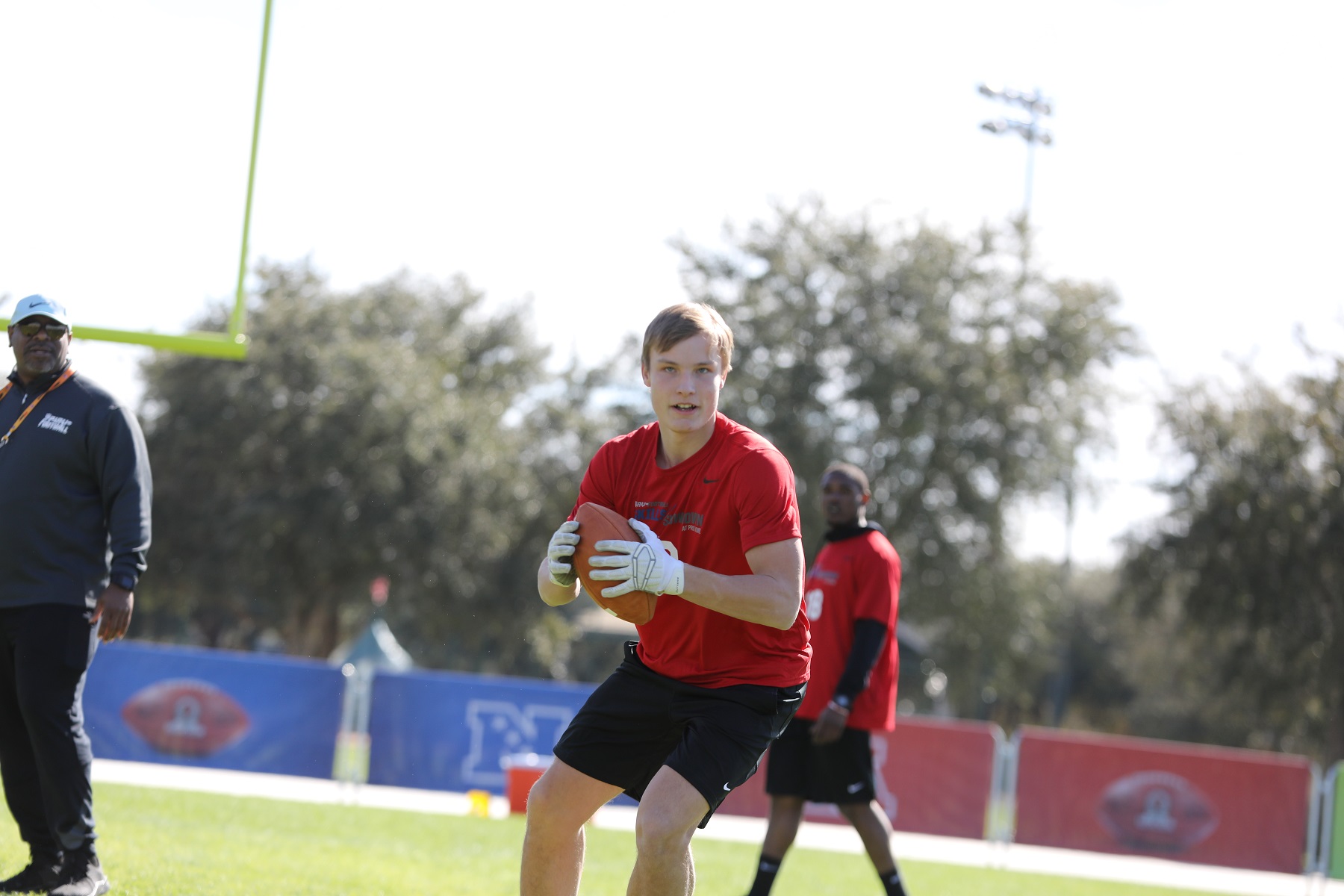 Snacks on the Sideline
Keep a few snacks on the sideline for halftime and breaks in the play. Here are a few easy options to help kids refuel:
Bananas
Dried fruit
Fig bars
Fruit rope
Granola bars